Why Use a Card Template to Make a Birthday Card For Your Loved Ones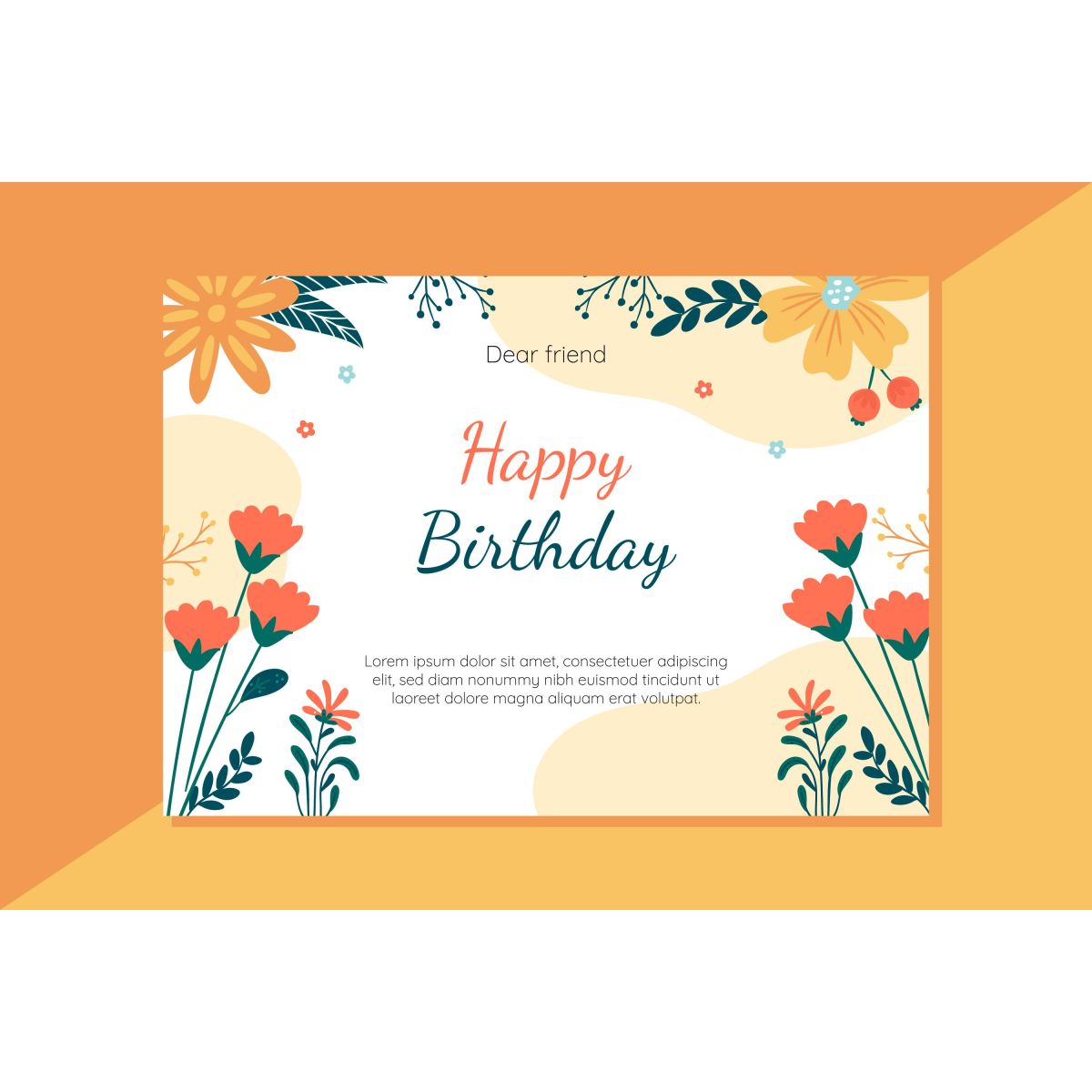 We love to exchange wishes, love and feelingsto those we love. These can be our family members, friends or a coworker whohas been there for a long time with you. To show a special effort to the onesyou love, a birthday card is an excellent way to make them feel special. And ifit is well designed along with an intriguing message, you will have therecipients spellbound!
However, one factor prevents us from expressing our emotions, and that is a lack of designing skills. Isn't that correct? Of course, it is, but don't be discouraged as now you can find a happy birthday card template free! The best part? You can modify them according to your needs and demands. Still, wondering what can be a few other benefits? Let's get to know what this post has got for you!

You Require no Skills at All
As previously stated, these templates are suitable for usage by anyone who is not a designer. Designing a card with your hand requires skill and practice. Even if you wish to use software, you need to learn it first. you have to choose the right size, the right layout, master a thousand tools, and the list goes on. Contrary to popular belief, you may create your card using an online card template, which is simple to personalise with a variety of fonts, colours, icons, and layouts.
You Get a Variety of Options to Choose From
The largest collection of card templates is one of the most significant advantages of using card templates from the internet. Choose a category, and you'll find hundreds of templates in this section. Do you want to send someone a birthday greeting? Or perhaps you'd like to express your gratitude? Or perhaps you'd like to invite someone to a special event? Here, you'll find a plethora of birthday card templates. Choose the one that best matches your needs and begin customising it with text, fonts, colours, icons, and layout, among other things.
You Can Even Get Your Hands on Some Finished Templates
A card that is poorly designed does more harm than good. However, this is rarely the case with online card layouts. The majority of the cards on this site have been professionally created and polished. Before they're uploaded, they're put through a series of tests.
As a result, if you use such templates, you can rest assured that they are of high quality. They're significantly superior to using a card created by a novice designer.
There are many more reasons for you to select a card template. The most important reason is that it saves you time and money. You won't have to spend your nights like an owl trying to draw that perfect figure for the front page of your card. We can provide you uniformity, consistency along flexibility! So, what are you waiting for? Visit us today and ease up half of your work without worrying at all.